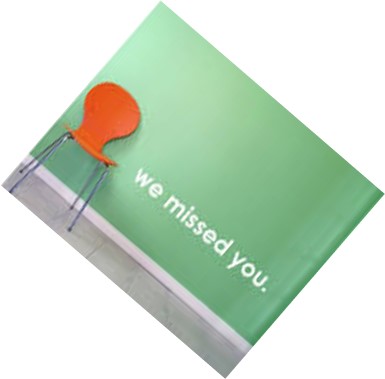 Week One 12 August-16 August 2019
Monday 12 August 2019 Review the introduction PowerPoint to find deadlines for assignments and class requirements. 
Tuesday 13 August 2019  Today we took notes on rhetorical appeals and the annotation process. 
Wednesday 14 August 2019 Follow the instructions on the PowerPoint to annotate the Article Look Up
Click here to read and print the article Look Up
Thursday 15 August 2019 Go to the tab Weekly Vocabulary, download the chart, and complete the Vocabulary for week 1
Friday 15 August 2019 Complete annotation for "If Schools" Click here to download and print article
•
1

st-

We will read  "If Schools Could Pick their Studen,ts" together as a class
•
Then you will read for the 2

nd

time to annotate and find the following:
•
As you read, focus on looking for the CLAIM, what the author is claiming? What does he want us to do or believe?
Highlight all claims in Yellow.
•
Now determine the GROUNDS, what evidence he has to prove his claim.
•
Highlight the GROUNDS in Green.
•
Circle anything you find confusing and any words you don't know the meaning of.
Underline
any  words/phrases you think are important.
•
Label rhetorical appeals and explain in the margin.
Highlight these Blue
•
Reminder: Every time you mark something in green, yellow,blue, underline, circling, etc  you must also explain why you made the choice in the margin of the text. If you do not, you are coloring
☹
not
annotating.
Week Two 19 August-23 August 2019
Week Three 26 August-30 August 2019
Monday 26 August 2019 Continuation of Edwards CQC Assignment[ You should have 2 CQC paragraphs completed]
Tuesday 27 August 2019 Complete the CQC self-evaluations on both of your CQC paragraphs
-Make sure you re-write your paragraphs on a new sheet of paper and turn in to green basket when class begins
Wednesday 28 September 2019 Parody Selection
•
MUST ANSWER THE FOLLOWING FOR TOPIC APPROVAL-1

. What is the issue you're addressing? 2. What are people doing wrong? [Give vivid details] 3. How do you want them to change? Solution?
Thursday 29 August 2019 Completion of Parody
Friday 30 August 2019 Sinners in the Hands of An Angry God Test
-MUST make up at tutoring  [Tutoring will begin September 10th]
Week Four 2September-6 September 2019
Monday 2 September 2019 Labor Day-NO SCHOOL
Tuesday 3 September 2019 Close Reading and Text Dependent Questions of The Minister's Black Veil
Minister's Questions-Print this off and write answers on this paper
Wednesday 4 September 2019  Continue Questions of The Minister's Black Veil
Thursday 5 September 2019 Annotation of The Minister's Black Veil [see link below]
Friday 6 September 2019 Minister's Test
Make up tests at tutoring ONLY [Tutoring starts Tuesday 10 September 2:30-3pm]
Week Five 9 September-13 September 2019
Monday 9 September 2019 Bellwork-Take practice English test on pages 11-15 of ACT packet.
Classwork-Take Cornell Notes on The Crucible [see below]
Tuesday 10 September 2019 Bellwork- Write the rule that applies to questions #17-22 and cite the page number *Example-Question#16- rule "Pay attention to questions where it askes to delete" page 3 [Email Mrs. Jones at jonesja2@scsk12.org if you're confused]
Classwork-Finish Cornell Notes; Begin reading ACT One of The Crucible
Wednesday 11 September 2019 Continue reading Act I and completing notes 
Thursday 12 September 2019 5th and 7th Timed Act I part 1 quiz [If Absent MUST attend tutoring to make up]
Finish Reading Act I
Friday 13 September 2019 1st, 2nd,3rd, 6th-timed Act I part 1 quiz [If absent MUST attend tutoring to make up]
Finish reading Act I
Week Six 16 September -20 September 2019
Monday 16 September 2019 Act I Open note/open book quiz [If absent MUST attend tutoring to make up]
Tuesday 17 Setember 2019 Characterization notes; completion of ACT I notes [Due Wednesday 18 September 2019]
Wednesday 18 September 2019
OSCAR Characterization chart [choose a major character from Act 1 and complete Print chart off and complete
Thursday 19 September 2019 English ACT Practice test [If absent MUST attend tutoring to make up]
Friday 20 September 2019 Half Day
Week Seven 23 September-27 September 2019
Monday 23 September 2019 Week 5 Vocabulary due

Bell Work: Answer the following questions in paragraph form [Each question should have a paragraph answer]

What do you believe Miller's purpose/theme of The Crucible is?

Based on Act 1, what do you predict will occur in Act 2 and why?

 

Reading of Act II of The Crucible [Go to Links tab and read the pdf or from the online textbool] and complete Cornell notes for Act II

Act II Cornell notes instructions

 

 

Tuesday 24 September 2019

Bellwork

: A

nswer the following [Each should have 3-4 sentence answers]:

What is the significance in Elizabeth saying "Oh the noose is up. The noose is up? Explain what it could foreshadow.

Describe the conflict between Proctor and Elizabeth in Act II.

Reading of Act II of The Crucible Look to Monday for Act II notes instructions and for instructions on reading Act II

 

Wednesday 25 September 2019

Bellwork: Answer the following [Each should have 3-4 sentence answers]:

Explain the significance of 3 examples of Puritan thought in Act II so far. What does each help you to understand the time period?

Describe Elizabeth as a character.

Reading of Act II of The Crucible Look to Monday for Act II notes instructions and for instructions on reading Act II

 

Thursday 26 September 2019

Bellwork: Answer the following on your OWN paper:

Proctor says "My wife will never die for me! I will bring your guts into your mouth but that goodness will not die for me!" what is the significance? What does this show about his character?

Elizabeth says " The girl is murder she must be ripped out of the world" What is the significance? How does this add to the conflict with authorities? Explain.

The Crucible Act II video and completion of notes

 

Friday 27 September 2019 Bellwork due

The Crucible  Act II Character activity

 

 

CONFLICT

MOTIVATION

Directions:

Throughout a piece of writing, various conflicts are introduced to move the plot forward and, ultimately, to help the reader understand the theme (message) of the story.

In the first two acts of the play, the author introduces MANY conflicts between characters.

 

Your job is to identify TWO characters that either cause or endure each of the conflicts below.

For each type of conflict, explain your choices and cite textual evidence for support.

 

Directions:

The author, Arthur Miller, spends a good deal of time discussing what motivated people to accuse their neighbors of witchcraft during the actual Salem Witch Trials.

Throughout the first two acts, we are introduced to characters and Miller reveals their personal motivations (reasons) for acting.

Your job is to identify TWO characters that are motivated by each of the reasons below.

For each, explain your choices and cite textual evidence for support.

 

Person vs. self (internal)

Selfishness/Greed

Person vs. society (internal or external)

God/Religion

Person vs. person (external)

Love

 

Revenge

 

Fear
Week Eight 30 September-4 October 2019
Monday 30 September 2019 Read Act III of absent and answer questions
Tuesday 1 October 2019 Read Act III of absent and answer questions
Wednesday 2 October 2019 Act IV reading and Act IV Cornell notes
Thursday 3 October 2019Act IV Group Questions/CQC
Friday 4 October 2019 Act IV Group questions/CQC
Week Nine 7 October-11 October 2019
Monday 7 October 2019 The Crucible test
Tuesday 8 October 2019 The Crucible Essay- Steps 1-3
Wednesday 9 October 2019
Thursday 10 October 2019
Friday 11 October 2019 Half Day